Congratulations to the Auckland regional winners of this years Young Physicists Tournament. This year Tristan O'Hanlon, who currently teaches at ACG Parnell College, and WARP submitted two teams, with one team making it into third place.
Tristan O'Hanlon and Sam Crookes were also judges in this year's competition.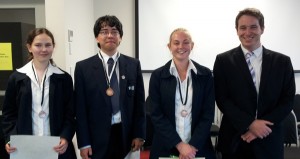 For more information about ACG Parnell's success, see the link below.
http://www.acgedu.com/nz/parnell/home/blog/academics/568-acg-parnell-college-student-is-physics-fighting-with-new-zealands-best
Auckland Grammer took out the top two spots in Auckland, with the experienced Mr Gavin Jennings as their mentor.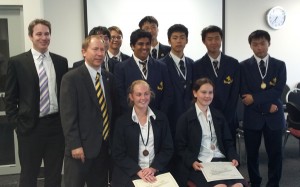 For more information about Auckland Grammar's win see the link below.
http://www.ags.school.nz/content/academic/ags_win_nz_young_physicists_tournament_30_march_2012.html